I'm excited to announce that I am in preproduction on a new Virtual Reality game tentatively titled Jukebox Beatdown! In this post, I will discuss what this project is, why I am working on it, and what I hope it will become.
Jukebox Beatdown is a VR boss-rush game in which every boss fight is a distinct interactive music video.
Wait, What's a Boss-rush Game?
"Boss-rush" games are a subgenre of the action genre in which the entire game is a series of boss fights. Popular examples from this subgenre include Cuphead, Titan Souls, and Shadow of the Collossus.
So why make one?
One of the great things about boss-rush games is that they afford their designers significant room to craft dramatic moments. Since the game is focused on a small number of set-pieces, far more time can be invested in giving each boss a strong, memorable personality. This is important for me because I want to create a game that is manageable but also has a strong, unique aesthetic.
The other great thing about boss-rush games is that they are very modular. In most boss-rush games, you can take a boss or two out of the game and still have a complete experience. This is important for me because I am currently working fulltime and have limited availability to work on this project. Whether I get around to making three bosses or ten, I want to make sure I can deliver a complete experience to players.
You play as Kleft and Kright, two up-and-coming alien musicians looking to make it to the top of the Billboard Galaxy Top 10.
To do so, you will need to battle the existing Top 10 musicians in a series of fast-paced, music-themed boss fights.
Every boss will have a unique song, art style, and attack pattern.
I want the player to feel like they are stepping into the world of music when they play this game. To achieve this, each boss fight's environment will be themed after a prototypical music video from their genre of music. For example, you might fight a grunge-themed musician in a rusted, sepia-tinted industrial park or a classic music conductor in a large, ornate orchestra hall. Below are some music videos from our moodboard. These videos were all chosen because they have a strong, consistent visual style.
In the same way that each boss will have a unique art style and song, they will also have a unique attack pattern that compliments their song. For example,
A dubstep-themed boss might launch a cascade of bullets when, "the beat drops."

A heavy metal-themed boss might swing his "axe" around to hit the player.

A disco-themed boss might take the form of a giant disco ball that rolls around the stage to crush the player.
In most cases, these bosses will take after a common "boss battle" archetype. These are some of the boss archetypes from our moodboard: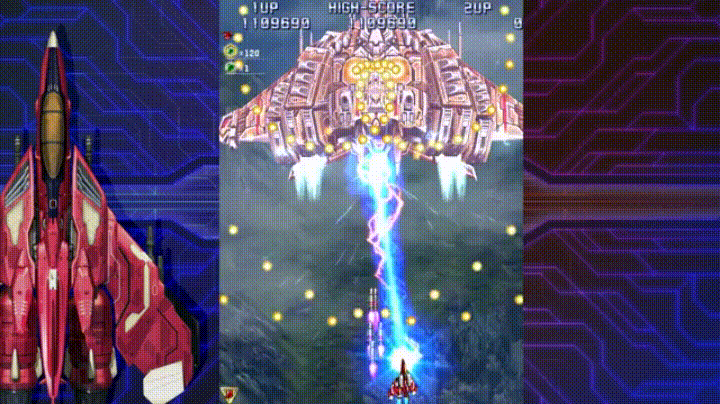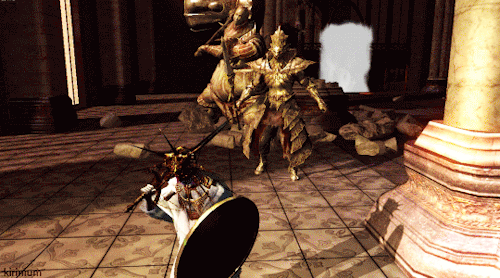 Gameplay
To defeat these bosses, the player will need to pilot Kleft and Kright, the two aliens living on their hands, around attacks while simultaneously "spitting beats" (musical notes) at the bosses. One thing that makes this game fairly unique among VR action games is that the player is represented by their two hands rather than their body. I made this decision because I found that this gives players more precise control than a typical VR control scheme in which an imprecise hitbox stands in for the player's body. Boss-rush games are very skill-based, so it is important that when the player dies, they feel like they are at fault, not the game.
To keep the game interesting, I want to experiment with introducing some rogue-like elements to the boss-rush. These would include:
Implementing permadeath (when you die, you have to start over.)

Randomizing the order of the bosses each time you play.

Giving the player random upgrades each time they start the game and beat a boss.
These elements could limit the audience of the game to more hardcore players, but I also think it could add a great deal of replay value to the game.
What's next
In my current demo of the game, you go through a short tutorial and fight Dr. Beatz, an enormous boxer punching to the beat of LL Cool J's "Mama Said Knock You Out." 
While early playtesters have generally responded positively to the game's concept and theme, it's clear that there is still work to do in terms of making the core gameplay loop exciting. These tasks include:
Adding more "juice" to the game (making the game's mechanics feel more impactful).

Incorporating music more into the game's mechanics.

Making it more clear that the hands are the player.
Though there is a lot of work to do, I am excited to begin this process!